Welcome to California Ragdoll Kittens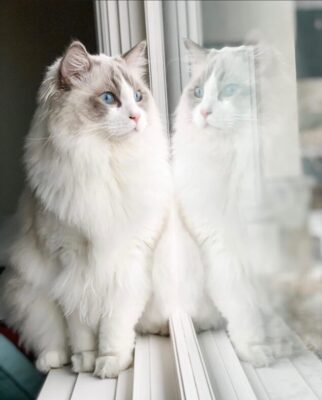 DISCOUNTS WHEN YOU BUY TWO

Can be purchased at a later date! Door to door delivery available through TXPetNanny.com !!

We are a family breeder in the Dallas Metroplex and have TICA registered Ragdoll Kittens available most of the year so check back for updates on our litters. Our kittens come with a health guarantee and a sample of the food they are accustomed to and we encourage everyone to check out our Ragdoll Care page to prepare for your kitten's arrival.  We make sure all of our babies are healthy and strong before they go home. They are loved and pampered  from the time they are born until they go home to you. They are little softies and require lots of love and cuddles for their well-being. They are a joy to have but we love sending them home to their families. It's why we do what we do.
Ragdolls are super friendly and loving by nature. You can't help but love their endearing little ways
  Ragdolls are not regular cats
   they are the best lap cats 

We raise our Ragdoll Kittens in a clean, loving home environment with room to roam with dogs, cats, chickens, cows, and horses.  We recently moved the farm to a ten acre ranch in Justin, Texas, where our Texas Ragdoll babies are held and socialized from day one. They are allowed to climb and play in and outside of their 'nest' at their leisure (once they are big enough). 
We are always available to answer any questions you may have before or after you purchase a Texas Ragdoll. Our top priority is to find our ragdoll kittens a permanent and loving home.  We breed selectively to produce beautiful, fluffy and friendly Ragdolls of only the best quality in health and temperament. All of our babies are raised in close contact with our family and they are treated with round the clock care and love until they are ready to make the big move to your home. Our kittens are exposed to normal household sounds and even dogs so that they are well socialized before they leave. We believe this naturalistic approach to raising these Ragdoll kittens is reflected in their temperament and our buyers agree. They love their humans! When your babies go home they will be happy and healthy plus very comfortable with being loved. They will adjust quickly & easily to your home and will be your little buddy for life. 
Our boy Wally, a Mitted Seal Colourpoint at one year old was fed nothing but dry food by
TLC Cat Food! We recommend you keep them on the same food for their whole life.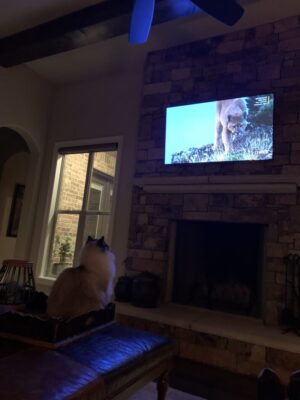 He is happy to watch nature shows or sports with you day and night…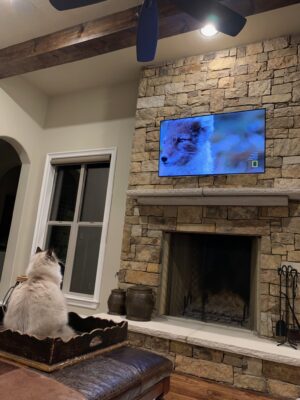 For more information on reserving one of our gorgeous babies, call/text 682-262-7355

 


We respond to texts and emails throughout the process so you can be assured your baby is progressing.  We send pictures to you frequently of your Ragdoll baby so you can watch them grow.

We use filtered water for all of our cats and kittens and recommend you do the same once they are home. 

Our breeder Sires and Queens are all TICA registered. We send out blue slips to you once we receive proof of spay from you. Neuter can occur anytime after 4 months.

We offer an additional $200 discount when buying a 2nd kitten because they are much more fun in pairs! This can be applied to a future litter as well.  Ask for details.


We can have our pet nanny fly your baby to you under the seat if you can't get to DFW
We are centrally located 8 miles from Dallas/Ft Worth airport and can fly your Texas Ragdoll anywhere without much discomfort.  We are offer Pet Nanny services for $50 anywhere in the Dallas metroplex and we can fly your baby out to any major airport in the United States for an additional fee. You are responsible for the airfare and the fee for taking the baby on the plane, and we will pay the pet nanny. They will have safe passage and our personal care every step of the way til they are safely delivered to you. This service is less expensive the farther out you plan, so please let us know in advance. Call or text inquiries to 682-262-7355.
We sell Ragdolls in All Fifty States! And we can have a Pet Nanny carry them to you.
Alabama
Alaska
Arizona
Arkansas
California
Colorado
Connecticut
Delaware
Florida
Georgia
Hawaii
Idaho
Illinois
Indiana
Iowa
Kansas
Kentucky
Louisiana
Maine
Maryland
Massachusetts
Michigan
Minnesota
Mississippi
Missouri
Montana
Nebraska
Nevada
New Hampshire
New Jersey
New Mexico
New York
North Carolina
North Dakota
Ohio
Oklahoma
Oregon
Pennsylvania
Rhode Island
South Carolina
South Dakota
Tennessee
Texas
Utah
Vermont
Virginia
Washington
West Virginia
Wisconsin
Wyoming

We only use and recommend TLC Pet Food. Click on the Picture and receive a coupon!